Last night we decided to go and hang out in the snow. Every night at 7:00 Tempe Market Place has snow fall. Toms has never been in snow and this may be the closest thing he gets for awhile. It was fun. Cold, for us Arizonans. and not very crowded at all. Perfect.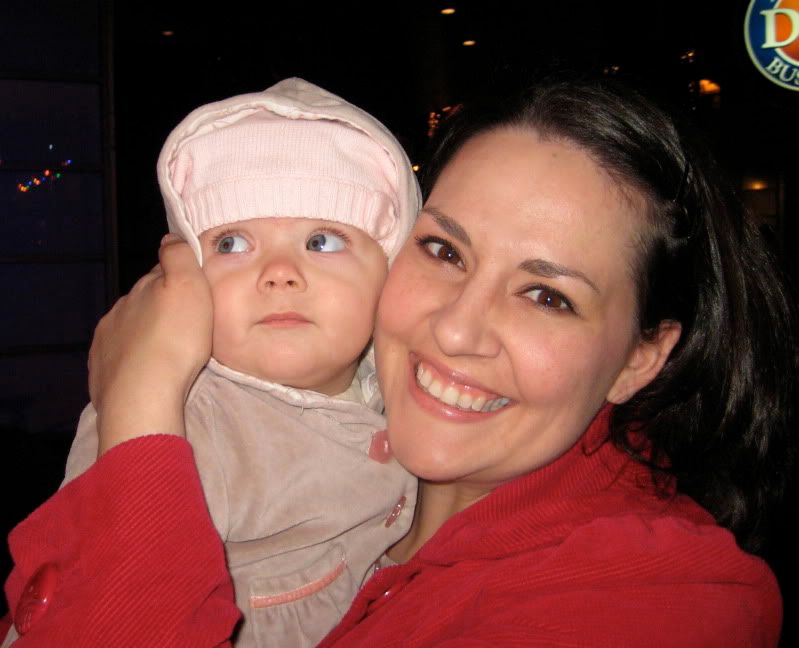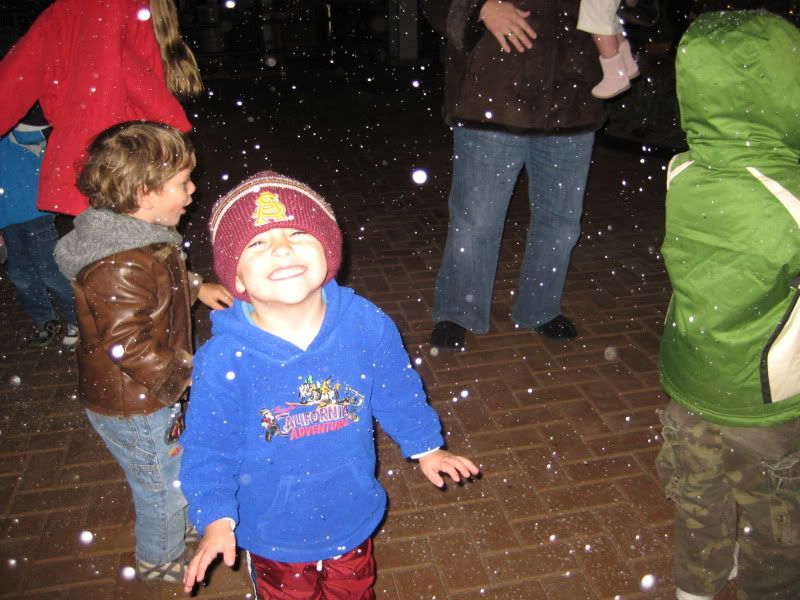 It l
ooks
like real snow in the pictures. At one point the kids even got down on the ground and
pretended to make snow angels. There was no where near enough
snow to actually do that, but they were having fun and entertaining a lot of the mall goers.
After playing we got some pizza at Slices and played near the fire. It was a great
weekday activity for free. The kids were crazy, but that's expected.
Happy Holidays!