This year Aunt Yaya bought Toms his very own Christmas Tree. It is so small and oddly shaped, I love it. Perfect for Tommy. So the other night before we put the other tree's up, he was dying to put some Christmas Decor up so we let him decorate his tree. All by himself. Well, sort off. A little help from me. Here is the process in pictures. I love this kid.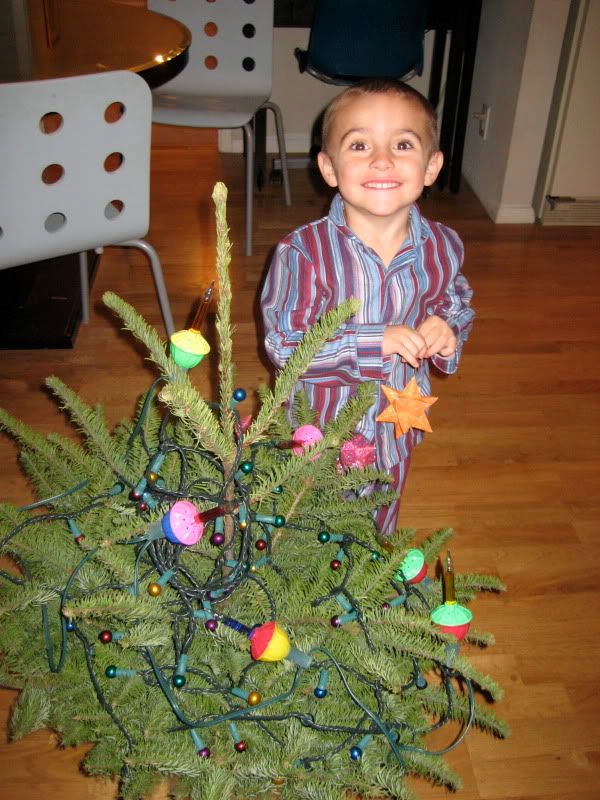 Starting out by putting some lights on.
Placing the ornaments. He was so cute with this part. He totally put the branches through the hangers. It was hilarious to watch him.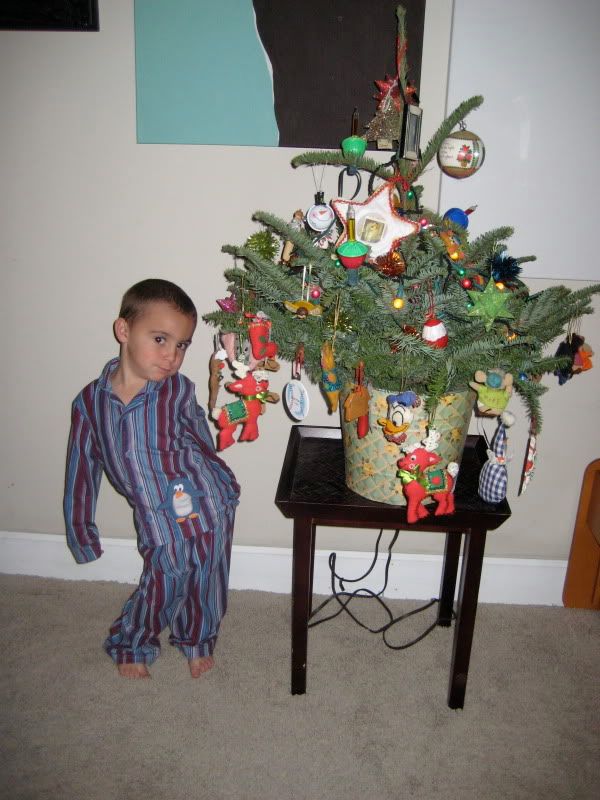 Posing with the final project. He was so proud!
Showing off his "better" side. He gets annoyed with all the pictures I take so he starts goofing off towards the end. These are usually the best pictures.
Ta-Da! I give you Thomas's very first Christmas tree. We are so proud!