A few weeks ago we had the opportunity to go to the ASU game with Tyler and all the tickets holders. He and his family get season tickets every year, and the Porters weren't using theirs so I decided to go with the kids. Toms has never been before, so we knew he's love it.
We started the day off by going to Ted's for lunch. Sometimes they tailgate but today worked out to just pick some good old hot dogs up at Ted's. It was crazy busy and the line took forever, but the dog's and onion rings were pretty good. Well worth the wait.
Tommy wouldn't cooperate. Surprise.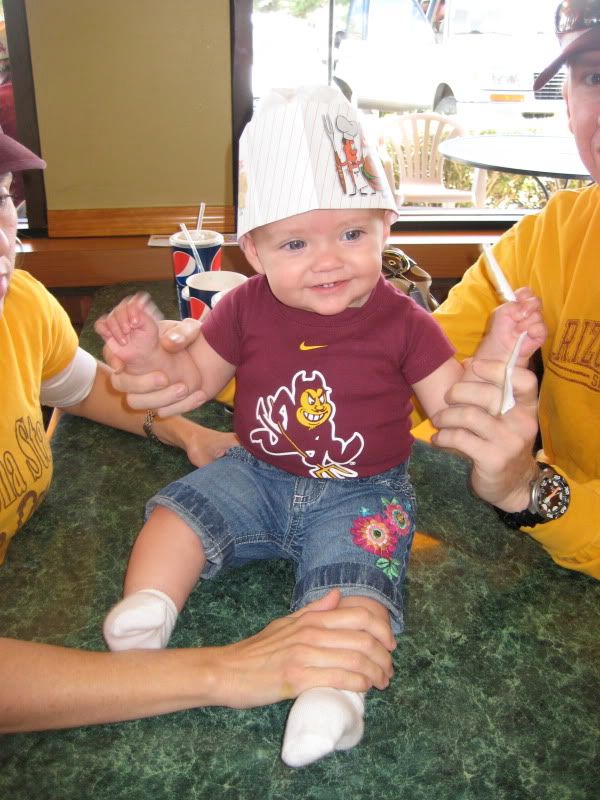 Lola getting in the spirit.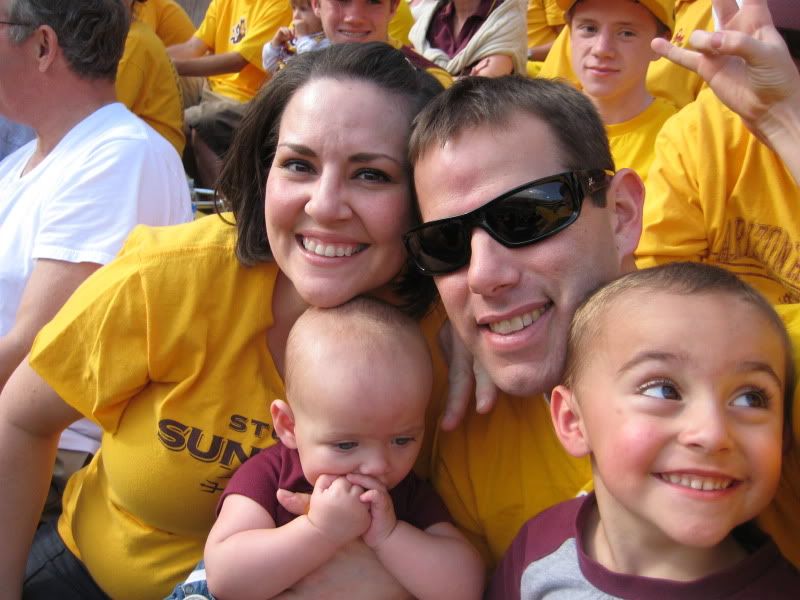 Here we are! Go Devils!
Toms kept wanting to sit next to me, then next to Tyler. I think the people next to us were a little annoyed, but Tommy was happy.
Looking through Papa's binoculars. While Lola slept on Granny's lap.
Lola loved all the attention she got from her cousins. and Kate loved having someone small to play with and keep her occupied during the game.
Thanks Amy for letting us use your tickets to enjoy one game game this season. The kids had a blast and I had fun too. Even though we didn't win, it was still a good game. As we were leaving it started to pour rain on all of us and we all got soaked as we ran to our cars. That always makes for an exciting adventure.
Go DEVILS! Hopefully they will do better next season.