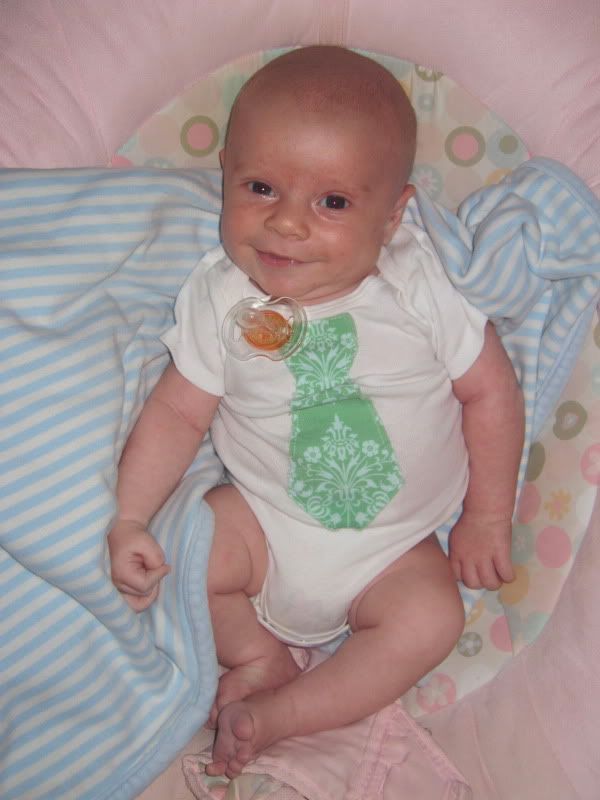 Six weeks old and sweet as can be, Max had his first experience at church yesterday. About 10 minutes into it Tommy had to be taken out. Then of course, Miss Lola kept us on our feet. But Max was a gem, being passed between the rows for friends to get a chance to hold him. It was a good time.
Here are a few stats of his life so far.
eats every three hours, practically to the minute
he loves being wrapped up like a little burrito
tommy and lola love giving him kisses and sweet hugs
his eyes are looking blue. we'll see if that sticks?
he is loosing all his hair on top. classic horseshoe pattern going on
his poor little face is breaking out. i hate that!
he lost his umbilical cord like a week after he was born. it wasn't ready but healed perfectly
nine pounds at his two week visit
can be caught giggling in his sleep late at night
has a hard time burping. little stinker holds it in forever!
slightly constipated. just like his siblings, lucky us!
takes a binky! with a little help keeping it in, of course.
only cries when he's tired, hungry or trying to go. He's very happy and content otherwise.
holds on to my fingers while eating. I LOVE that.
makes a ton of little cooing noises while sleeping. It's so sweet but hard to sleep through
well, that's our boy. speaking of which he's waking up. Gotta jet!