I've finished a few more projects around Lola's room so I thought I'd share the update.
I added the chandelier over the chair. I am still in the process of finishing this but at least it's up. I need to add a few more beads and glam it up some more. It used to hang in my kitchen when I was growing up, my mom let me have it for Lola to enjoy. This is what it used to look like.
Lola's Aunt YaYa bought her these perfect little chairs for under her bookshelves. I am absolutely in love with these. Who wouldn't love pink paten leather?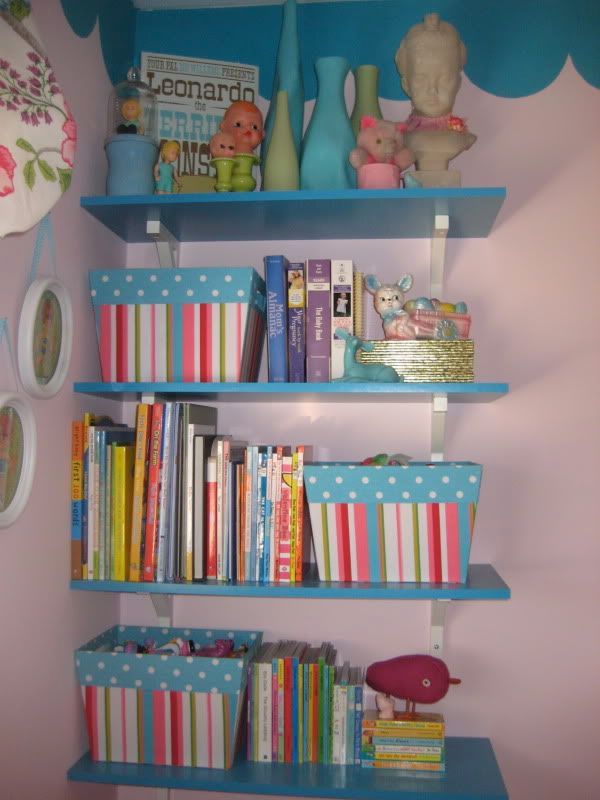 A closer look at the bookshelves. I'm not totally sold on all these accessories but for now it's good. Eventually I will collect all sorts of Vintage cuteness to replace all the random books.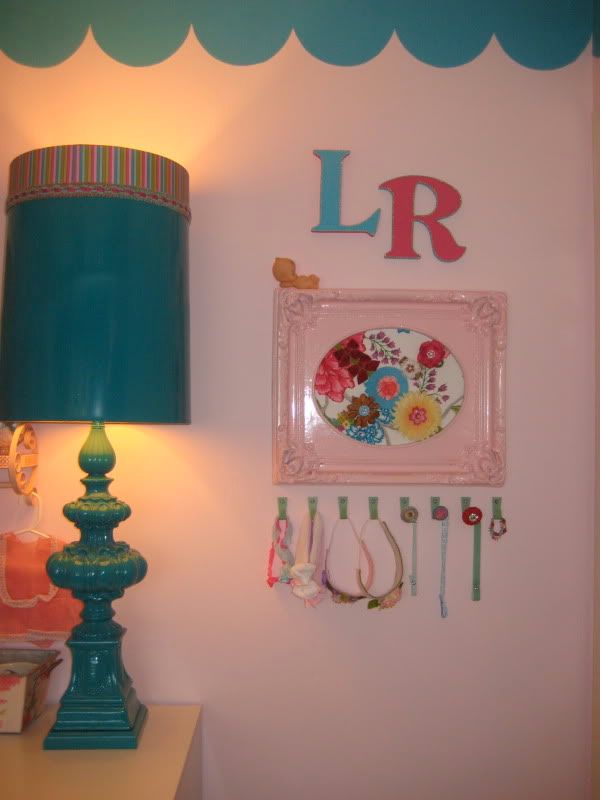 I made her this frame to hold all of her hair bows. I also painted the letters on top and hung the hooks for head bands, binky clips and jewelry.
Then Tyler hung another shelf for me over her Papaya prints. You can never have enough shelving to showcase all your goodies.
So there you go. I still have to take a picture of the finish mobile over the crib. You can see the mobile
HERE
, but you can't see the crib in this pic. I'll get that done at some point, but you get the idea. Have a great day!