Every year we end up going over to my In-Laws house so Papa can help all the kids with carving their pumpkins. This year it was thrown together kind off last minute but turned out so fun. Just about everyone came and we had a fun evening. Thanks Papa for carving MOST of the pumpkins. I know you certainly did all of Tommy's!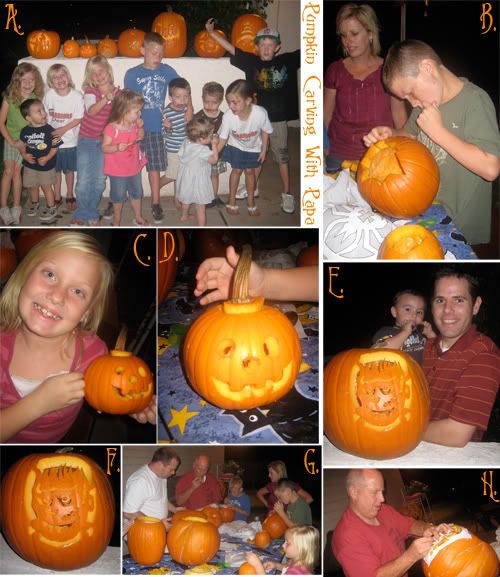 A. Kate, Toms, Janie, Gracie, Abby, Rex, Seth, Tessa, Jack, Emma & Clark
B. Cody working hard on his masterpiece, amy watching on.
C. Gracie with her fun little one.
D. Gracie pumpkin again.
E. Toms & Tyler with Tommy's Frankenstein pumpkin.
F. Close up of Frankenstein.
G. Everyone concentrating on the fun.
H. Papa working away!