This past Sunday our sweet little Emma was Baptized. She is just the cutest little thing with such a bright and fun personality. She is so helpful and just fun to be around.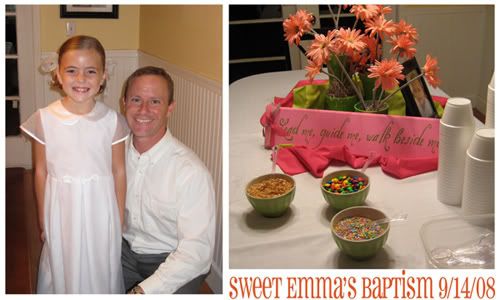 We had a great time, everyone was there! They had like 100 people, most of the kids! The baptism was short and sweet, then we headed back to her house for some yummy ice cream and conversations. Toms just loves going to their house, there is always so much going on and kids running all over the place. A toddlers paradise!

Congratulations Miss Emma, what a fun new age you are coming into. We are so proud of you for making such righteous choices. We love you & Happy Birthday!!!