Today was a busy one, & it's not even over! Kristy is in the hospital as we speak working on delivering that sweet baby of hers. Good luck, sis! PUSH!!!
First of all, last night was great. We went out to Dinner W/ My in-laws for Tyler's Birthday.
Morton's
, Yum! I had the King Crab Legs and Tyler had some sort of Steak. I never know the difference. I think it was a filet of some sort. It was such a fun atmosphere, with impekable service! We even saw
THIS
guy walk in and sit at the bar towards the end. Not the most popular celebrity, but on TV non-the less. Then we headed to Scottsdale Fashion Square to buy Tyler some new Black Dress shoes for his gift from his parents. After that we headed to Scottsdale's Hot spot for
Gelato
to get a little treat.
Then we headed home to pick up Toms from the Dale's house. Griff was the babysitter tonight, and he was so excited! He is out little 10 year old nephew, who loves Toms. He had so much fun playing with him all night. We'll have to get him more often. Plus since he's a little younger we only payed him $15 instead of the usual $20. That's always a plus!
Next, we have our fun filled Saturday! I woke up and FINALLY decided to conquer my pantry! It's one of those jobs that has needed to be done for months now, but I never have the energy or drive to start. So today I did! While Toms was out side doing this...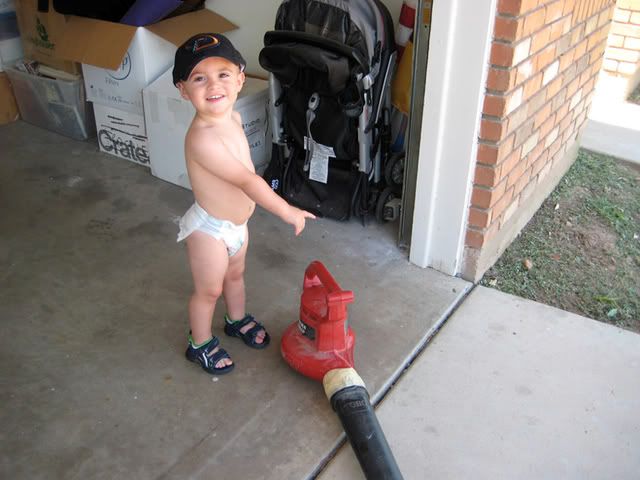 and this...

I went to work and here is my lovely pantry now!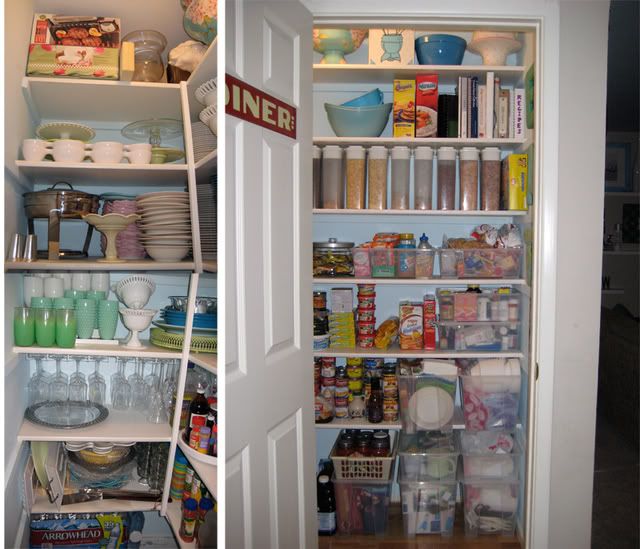 Isn't it great!!! I am so happy to have it all organized and clean. It seriously just makes my day! I keep going past it and opening the door to look at it again. Silly, I know, but I love it when things are all in the right place!

Then I convinced Tyler to go with me to the Balloon Fly for Nie and her Husband. We all met at the
Temple
grounds to to let our well wishes fly. Look at the great turn out we had!!!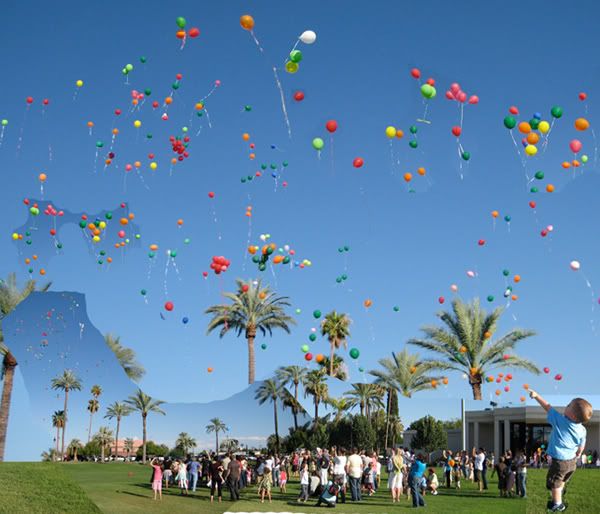 I pasted a bunch of my pics together to make one fun picture. We love you
Nie Nie
and wish you well! I was able to meet some of your sister's and your Mom. And what a wonderful family you have. It was so fun to see all the different people who were there to wish you both well. You are seriously loved lady and have lots of people out there praying on your behalf.
After the Temple we headed over to one of our FAVORITE dinner spots.
Spinatos
! We always order the Spaghetti Calzone and go away so stuffed! It is seriously so darn good that it's wrong!
Then we went over to
Old Navy
to check out any sale's that may have been going on. I got a couple of shirts. Nothing special, just comfy ones for around the house. Then we headed over to my In-Laws to stop in and say hello for a minute. And finally made it back home to relax. Tyler just took Toms over to the Barney's house to see Clark. They have been out of town for the past few days so Toms was dying to see them! He asks for Clark like 24/7!
I decided to stay behind and do a little blog catching up. So here I am. Well, hope you all had a fun filled day. And hopefully got lots accomplished.

I'll leave you with a funny Home Movie of Toms watching the
ASU Highlights video
of Sparky walking through the desert and crushing the UofA bus. It's hilarious. He was so freaked out! I'm such a mean Mom!