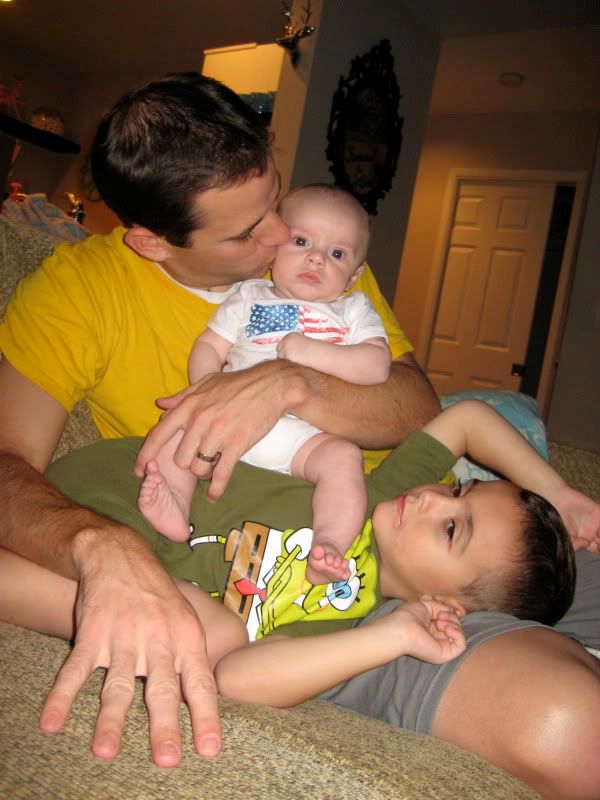 Time is flying by, he's three months old already.
A few stats:
13 pounds
wonderful sleeping schedule
happy all the time
loves to be wrapped up to go to sleep
still won't hold his binky in, but I'm not giving up!
is ALWAYS drooling
Eyes look blue, but have a little brown in them too.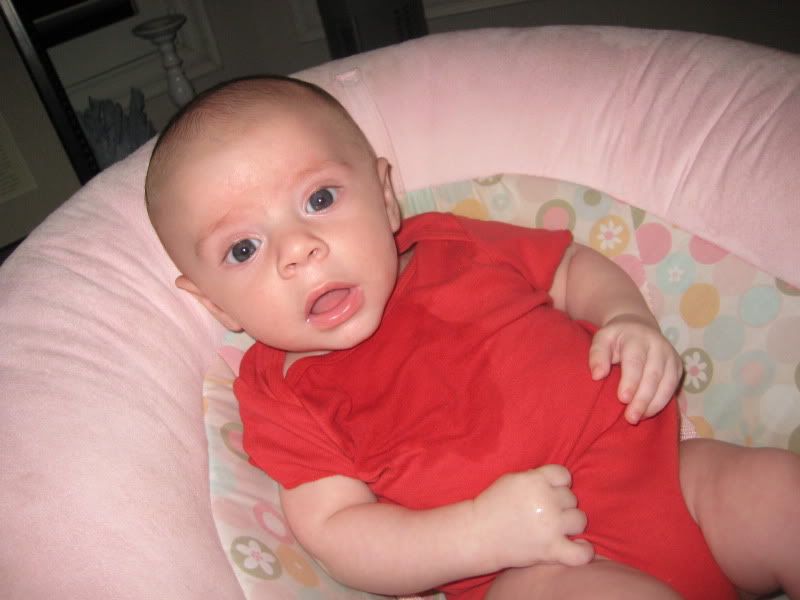 Note: the drool!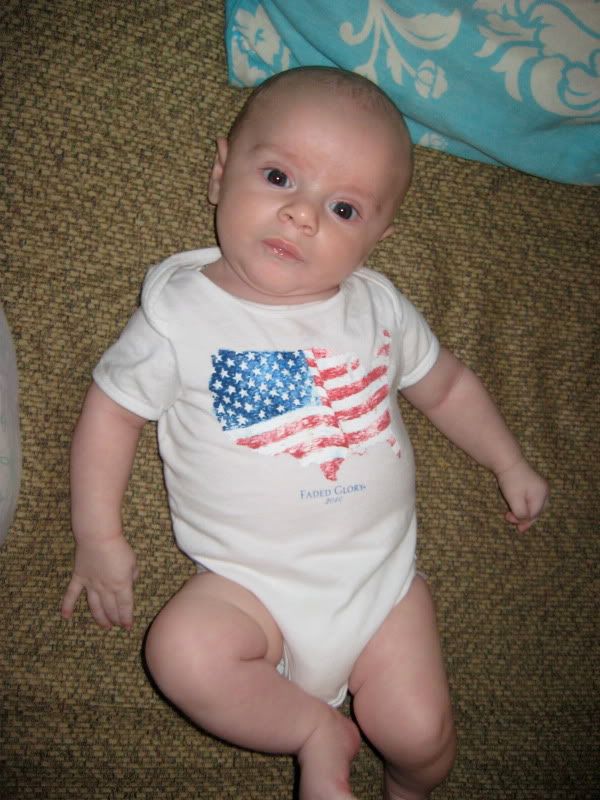 Just a happy little man.