Toms and I made a little fort for him to play in last week. He loved it so much that it's still up. He likes to hide in it when we aren't looking.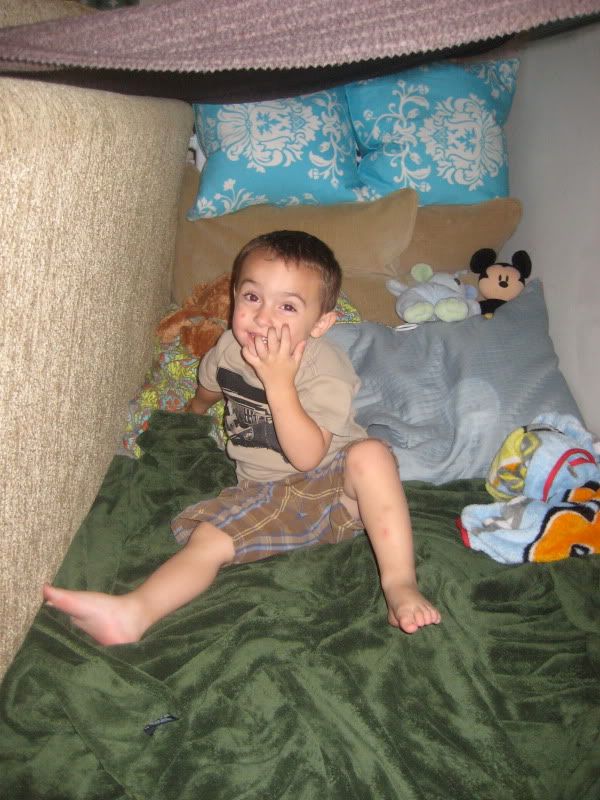 In other news,
This little girl is making the funniest noises. Watch this and you'll see what I'm talking about.
She's getting so fat, I love it! The other day at my SIL Jill's house they pulled out a cucumber from their garden. It was almost as big as her. So cute! The kids couldn't wait to measure her next to it.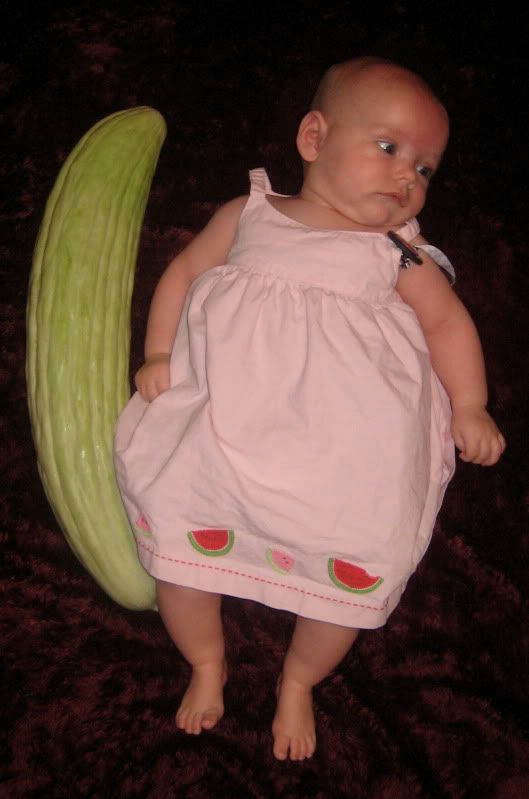 I got my hair cut by my SIL Tiffani. It was such a mess before, I hated it. So now it's cute and sassy. I've got bangs once again & a fun summer style. Thanks Tiff for helping me out. Now I can try and look cute again!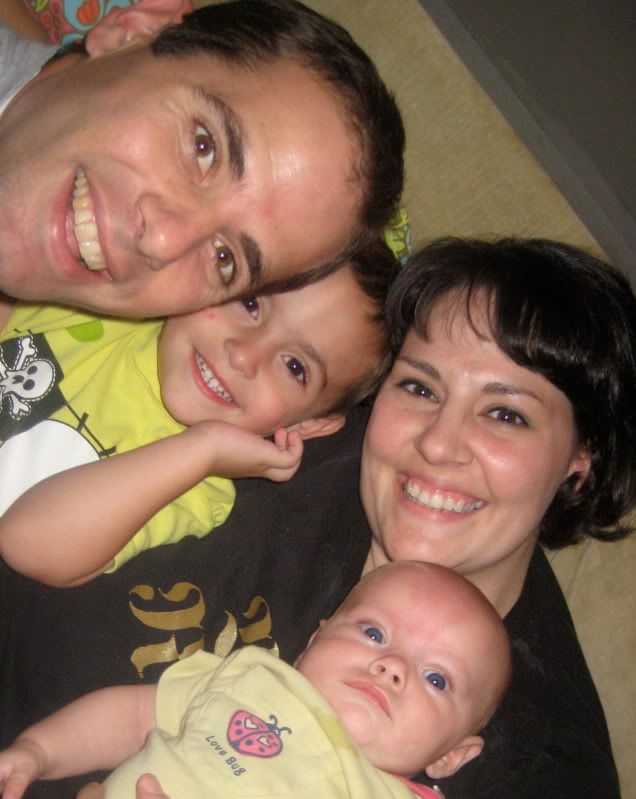 Here's a cute picture of Tyler and Toms. Just wanted to share it, they are both so cute. Love those smiles!
Toms has started to watch "Annie". He loves it, and even though it kind off drives me crazy, I think it's cute of him to want to watch it. Those darn songs get stuck in my head for days! I hate that!
Today we went out to my mom's house to have lunch with my siblings. It's so funny that we are all able to get together for lunch in the middle of the day. What family does that? It's great. Left over pizza, yum!
Well, Tyler's home now so I guess I need to figure out something for dinner. I hate dinner time! Bean Burritos or Spaghetti? Gross, I hate being poor. Then we have 4 different All-Star baseball games tonight if we feel like sitting in this crazy heat. We'll see if we feel like sweating it out. Have a great night.
Later!