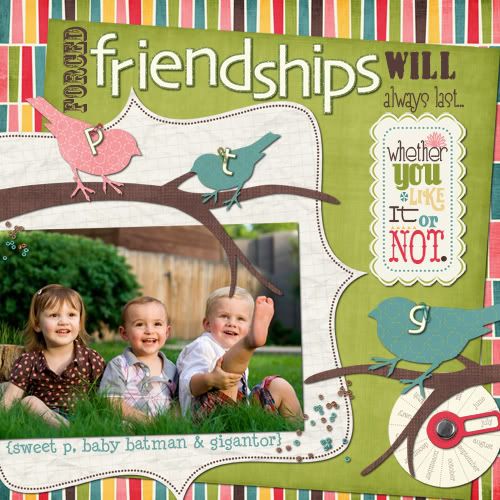 So the wonderful
Miss Molly
has been chosen to participate in a contest on
Funky Playgrounds
Digi Site. She gets to compete with lots of other designers for an opportunity to sell her products at their store. Go
HERE
to leave her some loving and give her the feedback she deserves! I think she's got this one in the bag! I just love her stuff and think she would do GREAT in their store!
This
LO is from her first challenge! How cute is it? Go
HERE
to get it for free, NICE!
Good luck Molly, we are all routing for you!